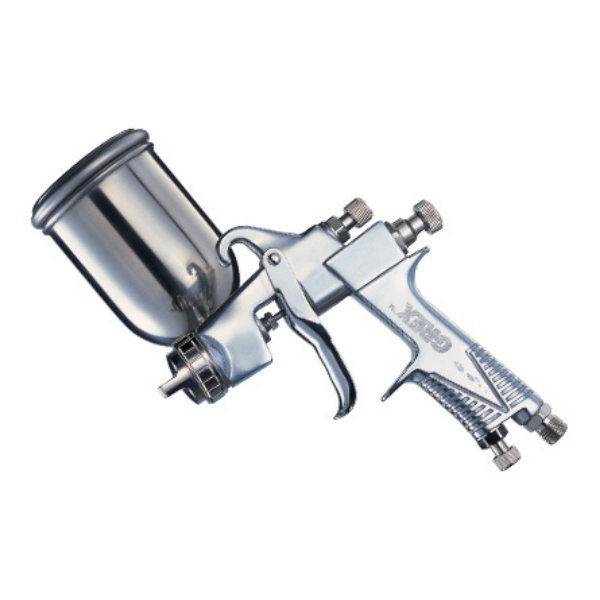 X1000 gravity spray gun 1.0mm tip
Original price
$250.00
-
Original price
$250.00
Excellent brush for backgrounds and spraying large areas. The X1000 is highly recommended for background painting on murals, canvas and automotive base coats. A must for any serious artist. There is always a need to spray larger areas with great coverage. The X1000 is the answer.
Features:
- Cutting edge design specifically for precise control of fine detailed work.
- High transfer efficiency control with superior atomization.
- Pre-adjustable pattern widths for maximum control.
- Precisely machined stainless steel nozzle and needle.
- Larger diameter nozzle threads for improved centering & stronger tightening.
- Convenient to clean design.
- Short passageway from cup to nozzle for responsive feel.
- Accept oils, gouaches, urethanes, enamels, lacquers, acrylics, dyes, inks, & more.
Specifications:
Type:
Spray Gun
Fluid Nozzle:
1.0 mm
Feed Type:
Side Gravity
Fluid Capacity:
8.5 fl oz (250mL)
Fluid Output:
115 mL/min
Spray Width:
240mm (9.4")
Weight:
0.58kg (20.5 oz.)
Air Consumption:
7.8cfm (220 L/min)