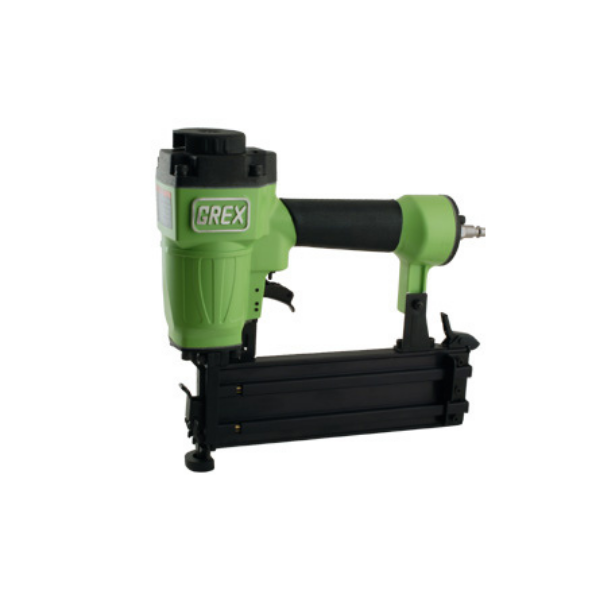 GREX 1664 16 Gauge Brad Nailer
Original price
$189.00
-
Original price
$189.00
Accommodating a 16-gauge brad nail range from 3/4" to 2 1/2", the GREX 1664 applications include light wood construction such as door and window casings to heavier finishing projects. The GREX 1664 has many attractive features: Ergonomic comfort handgrip; a contact safety with no-mar tip; 360° adjustable exhaust; depth-of-drive adjustment; durable aluminum magazine; and rear loading for fast continuous reloads.
GREX tools are built with all-day-use, longevity and serviceability in mind. That's why, instead of a softer material such as magnesium, we decided to construct the GREX 1664 body from light weight aluminum. What's more, the internal piston, cylinder, and firing valve are precision machined durable aluminum. Your GREX is engineered and designed for years of continuous use and years of maintenance and technical support.
GREX, demanded by Pros, for more than 20 years has helped professionals rise to the top of their trade. Now explore.
Suggested Applications:
Cabinet assembly, Furniture finish work, Light wood assembly, Trims, paneling, External softwood trim, Trim and moldings, Window beading, Scribe molding, Door and window casings, Rattan, Picture frame assembly, Decorations, Etc...