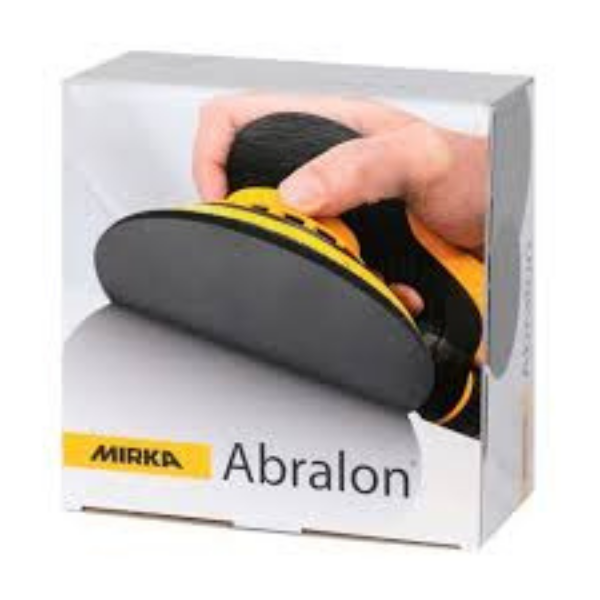 Mirka Abralon® 6" Foam Grip Discs 10/pkg - Various Grits
Original price
$32.00
-
Original price
$32.00
Abralon is a unique, multifunctional sanding material developed for tackling both smooth and profiled surfaces. Its patented, flexible construction allows it to create a smooth sanding pattern on angled surfaces and edges while minimizing the risk of pressure marks. The flexible weave also allows water and air to pass freely, making it suitable for both dry and wet sanding, by machine or by hand.
TECHNICAL SPECIFICATIONS
Grain Silicon carbide
Bonding Special resin
Backing Knitted fabric on foam
Coating Special ABRALON® method
Colour Grey
Grit range 180, 360, 500, 600, 1000, 2000, 3000, 4000
The perfect sanding and processing material with versatile
application possibilities on surfaces as new and old lacquers,
plastics, primers and fillers.
Abralon is used for conditioning a surface either as a pre-treatment
prior to painting and lacquering, for removing oxides or for giving a
visually attractive surface structure. Abralon is mainly used with wet
sanding, but can also be used as dry in coarser grits.